There is a misconception that content marketing works more effectively for some industries than others, and that industries such as manufacturing need not pay too much attention to it.
We all know that digital marketing in all its forms is crucial for retail businesses and service industries. It is estimated that, by 2021, roughly 93% of UK internet users are expected to shop regularly online. Furthermore, a 2019 study found that 38% of the UK population shop online at least once a week – more than the rest of Europe, the US, and Australia! 
However, the very nature of content marketing means that it can work very well for ANY industry, or niche, including those whose focus is on B2B, rather than B2C. Distribution managers, product buyers, and wholesalers no longer use the Yellow Pages. Nowadays, the vast majority of start-ups, and existing businesses looking for new suppliers, begin their searches online. 
If you're still not convinced, take in the fact that B2B e-commerce website sales amounted to £133.6 billion in 2017, and that this figure continues to rise significantly each year.
If you run a manufacturing business, you need to ensure that these potential customers can, first of all, find you online, and secondly, be persuaded to approach you over your competitors.
Whether people land on your website after finding you in the top search results on Page 1 of Google, whether they click on a link to your blog whilst reading interesting and informative blog posts on other reputable manufacturing websites. Or, if they see a post a contact has shared on social media with a link to your website, potential customers find what they need via numerous channels online. This means that your business needs to be feeding them the quality content that they are looking for.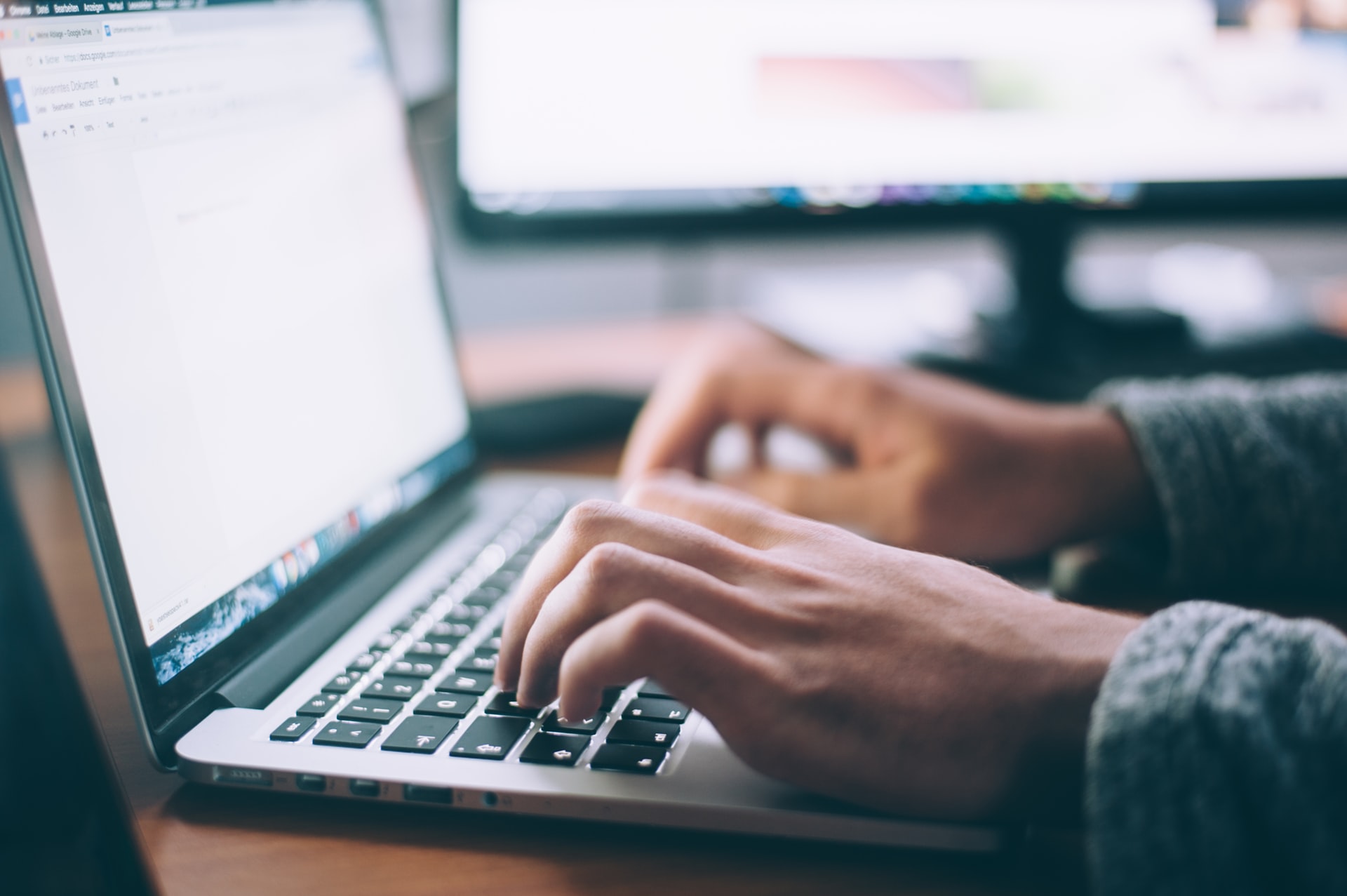 Much can be achieved by crafting well-optimised website content, engaging in consistent blogging, implementing a comprehensive backlinks strategy, and running thoroughly planned social media campaigns. Any business that engages with these basic SEO techniques will notice a significant improvement in their search engine rankings.
So, what are the factors manufacturing businesses should consider when aiming to produce the sort of quality content that search engines tend to rank more highly? 
Define your target audience
As with offline marketing, the more narrowly you define your target audience, the easier it is to identify people who will be receptive to your marketing messages.
Your target market or audience should be defined by a range of demographic characteristics, such as age, gender, location and occupation.
You should also ask yourself the following questions:
Why would people visit your website? What's in it for them?

What challenges or problems do they face? What keeps them awake at night?

Is your business able to rise to these challenges, and can you solve their problems?

What questions might they have about your products? How can you answer these?

Which of your competitors do they seem to prefer, and why?

Do they follow any particular influencers in your industry sector? If so, why?
Once you have this information, you will be able to formulate a detailed audience persona (otherwise known as your "ideal customer"). From this point on, whenever you are creating content for your website, or indeed, content for any marketing source, this is the person you should have in mind – imagine you are writing specifically for them.
Set objectives for your website
You need to be clear about the outcomes you want to achieve through your website. 
For instance, do you want to use it purely as a marketing tool that will persuade potential customers to call you for a quote or a detailed discussion about what you can do for them? 
Or do you see your website's primary function as an e-commerce site which can easily and quickly sell customers what they need online, without them having to contact you at all during the sales process? 
Alternatively, you may see your company website's primary function as being a customer service tool, complete with a live chat facility. 
Or, your website may be a combination of all of these, in which case you will need to carefully consider each objective individually when designing your site and creating your content.
Obviously, whichever objectives you decide on will dictate the design and style elements of your site, before you even begin to think about the specific content for each web page and the keywords you should be targeting. When you do start to plan the content, you'll need to decide how you will persuade your website visitors to take the actions you want them to take, for each page of your site.
Plan your content in advance
As with most things in life, the secret of a successful content marketing campaign is in the planning. It is advisable to draw up a thorough plan with details of all the content to be produced. 
This may be done in the form of a simple content calendar, or a Kanban board. However you decide to map out the information, it should include the following details for every single piece of content you intend to produce:
The nature of the topic, and the working title of the page/post;

The format of the content – e.g. a new web page; a blog post; an infographic for your social media channels, etc;

When each piece of content will be produced and published (i.e. writing deadlines and publication dates in your calendar);

How often each type of content will be produced;

By whom each piece of content will be produced.
Listen to your "ideal customer"
When existing or potential new customers engage and communicate with your business online, you should pay attention and listen closely. 
Customers may communicate with you through the contact form on your website, on live chat (if you have this facility), by leaving comments on your blog posts, or via your social media channels. They may also write reviews about the products or services they have received from you on any number of review sites, such as Google My Business, Yelp, TrustPilot, or Yell.
Interaction between businesses and their customers, and communication between customers themselves has never been so virulent. This is why it is vital to listen carefully to your customers on all of these digital platforms. 
If you do, you will be able to access valuable feedback – both positive and negative – and it gives you a chance to respond in real time, whether this is to thank an existing customer, help a potential customer, or deal with a complaint swiftly, to minimise damage to your business' reputation. Customer complaints can even be turned into marketing opportunities for your business, if handled intelligently. 
Feedback can really help you to improve your business in line with what your customers want, need and expect. Through listening and responding sensitively to your customers, you will also gain valuable insights into what makes them tick, as well as what they think of your business and your competitors.
Research keywords for your website content
Selecting the right keywords is just one element of many to consider when it comes to creating a successful content marketing strategy, but it is still important. 
In the early days of the worldwide web, keyword stuffing was thought to be an effective way of propelling your website right to the top of page one in Google search. We've all encountered website content that has so obviously been stuffed with keywords to the extent that it doesn't read at all naturally. I'm talking about the type of content that is repetitive, dull, not particularly helpful, and definitely not at all engaging for the reader.
In recent years, search engine algorithms have become much more complex and sophisticated, and the focus has shifted away from keyword-heavy content, and towards high-quality, relevant content that matches the user's search intent. 
This means that content writers now need to be more creative with their copy, to incorporate target keywords, key phrases and key questions into their writing in a much more natural and relevant way.
Focus on search intent
In 2020, search engines reward content which is most engaging, relevant and helpful for the reader. When planning your website content, your focus should be on analysing your target customer's search intent and providing them with real solutions, rather than meaningless drivel.
This means that content creators need to expend more time and energy on keyword research and analysis before writing engaging copy. Doing so can pay dividends in increased conversion rates for your business. 
Think about what your target customer is likely to be searching for online, and find ways to answer their specific queries in a helpful manner through your content. 
Beware of writing content that is too general or unfocused. While this may attract more traffic to your site, the majority of those visitors won't be your target customers, and they will be unlikely to convert into sales. In fact, they are likely to lose interest and abandon your site as soon as they realise it isn't relevant for them. 
It's much better to attract and nurture a smaller number of narrowly targeted ideal customers, and to consistently feed them information you know will be highly relevant for them.
Finally, be clear about the key messages you want to communicate, and the benefits your product or service can offer potential customers. 
Become a thought leader within your industry
One of the most effective content marketing methods for any business is blogging. However, business bloggers need to diversify their content offer in order to achieve success with this.
Traditionally, many manufacturers who launched blogs on their websites in the early years of the internet, tended to focus on little more than company news and case studies. However, this is no longer sufficient for those who wish to compete more effectively in today's market.
Manufacturers now need to become thought leaders in their field, which means regularly publishing hints, tips, commentary and insight about their products – in short, actionable, useful, worthwhile, free-of-charge information and advice that offers genuine benefits to existing and potential customers.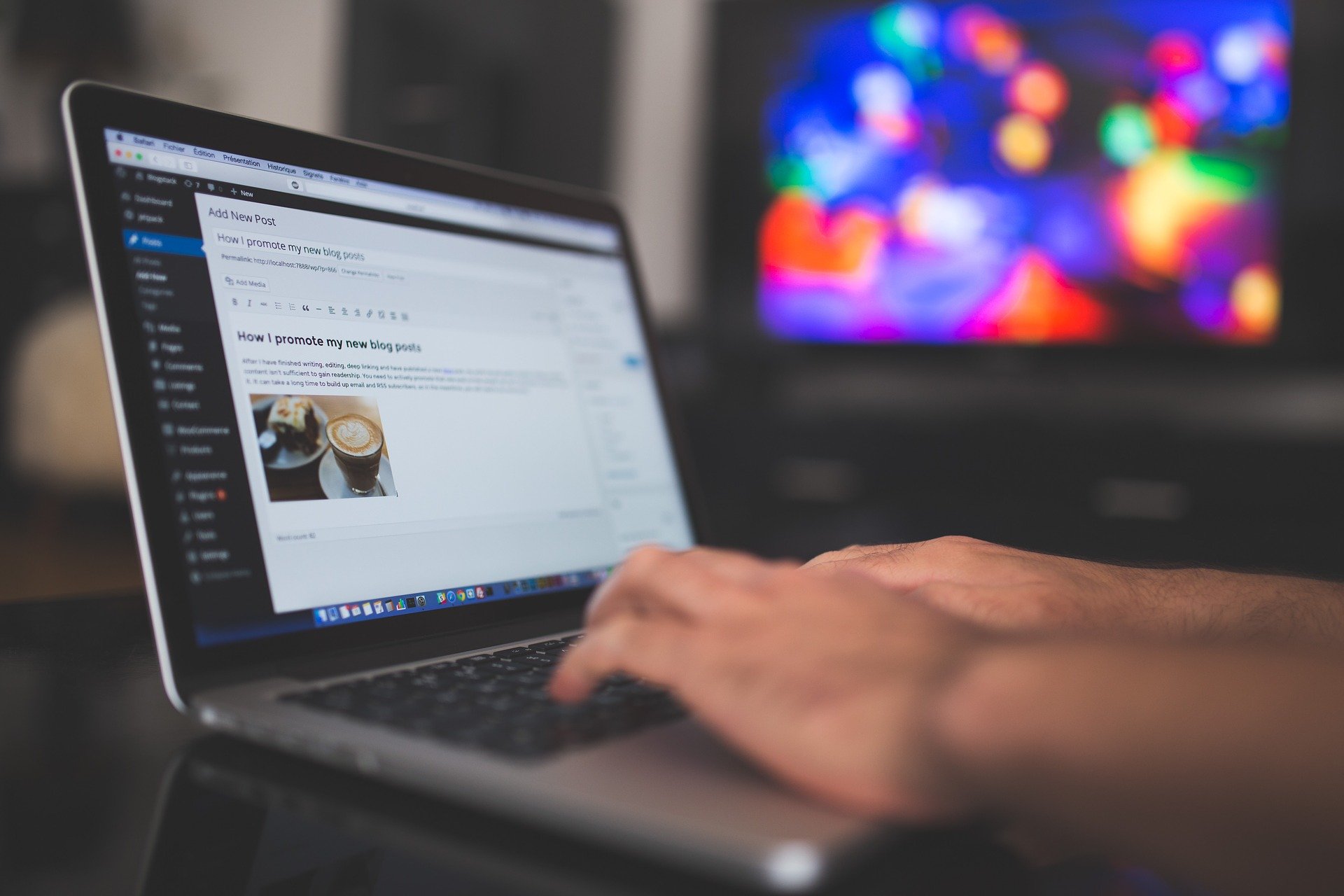 Blog consistently
A blog can be an excellent marketing tool if approached in the right way. Blogging can establish you as an authoritative thought-leader within your industry, and it can also help your business to engage with customers in a meaningful manner. 
Consistency, regularity, and relevancy are the key factors when it comes to blogging. The more relevant and interesting content you post, the more comments you are likely to generate. As people get to know and trust you through your blog, some of them will begin to engage with you, meaning they will be much more likely to start doing business with you too. 
As well as blogging about developments within your industry, the latest sector news, and the products you sell, you should also use your blog as part of your overall brand marketing strategy. Tell the story of your business, and communicate in a manner that communicates your company's values, and its mission.
Reader comments and the popularity of your posts can give you an indication of the type of content that's working, and the type that isn't working so well. The key is to keep doing more of what is doing well. Listen to your readers and they will tell you what they want to read.
Don't just publish written content
Although content marketing centres principally around blogging, you can do a whole lot more in order to engage your audience.
Try producing some in-house video content or think about introducing a podcast. "How to…" videos are particularly popular with consumers – for example, if your business manufactures washing machine parts, you could create a series of really helpful step-by-step videos that teach people how to fit or replace some of these parts. And don't forget to publish the post on YouTube, as well as sharing the video via all your other social media channels and your blog.
The more rich content you produce, the more chance you stand of capturing the eyes of people who might otherwise head in the direction of the competition.
Don't forget PPC and SEO
You can write the best blog posts in your industry and craft the most engaging video content possible, but if it doesn't have an outlet that's fully optimised for search traffic and advertising, you will be limiting the reach of that content.
Pay-per-click (PPC) advertising and search engine optimisation (SEO) are two separate disciplines designed to help you get your content out there, and in front of the right audience. Investing in these marketing methods can pay back dividends with significant search traffic growth and many more conversions.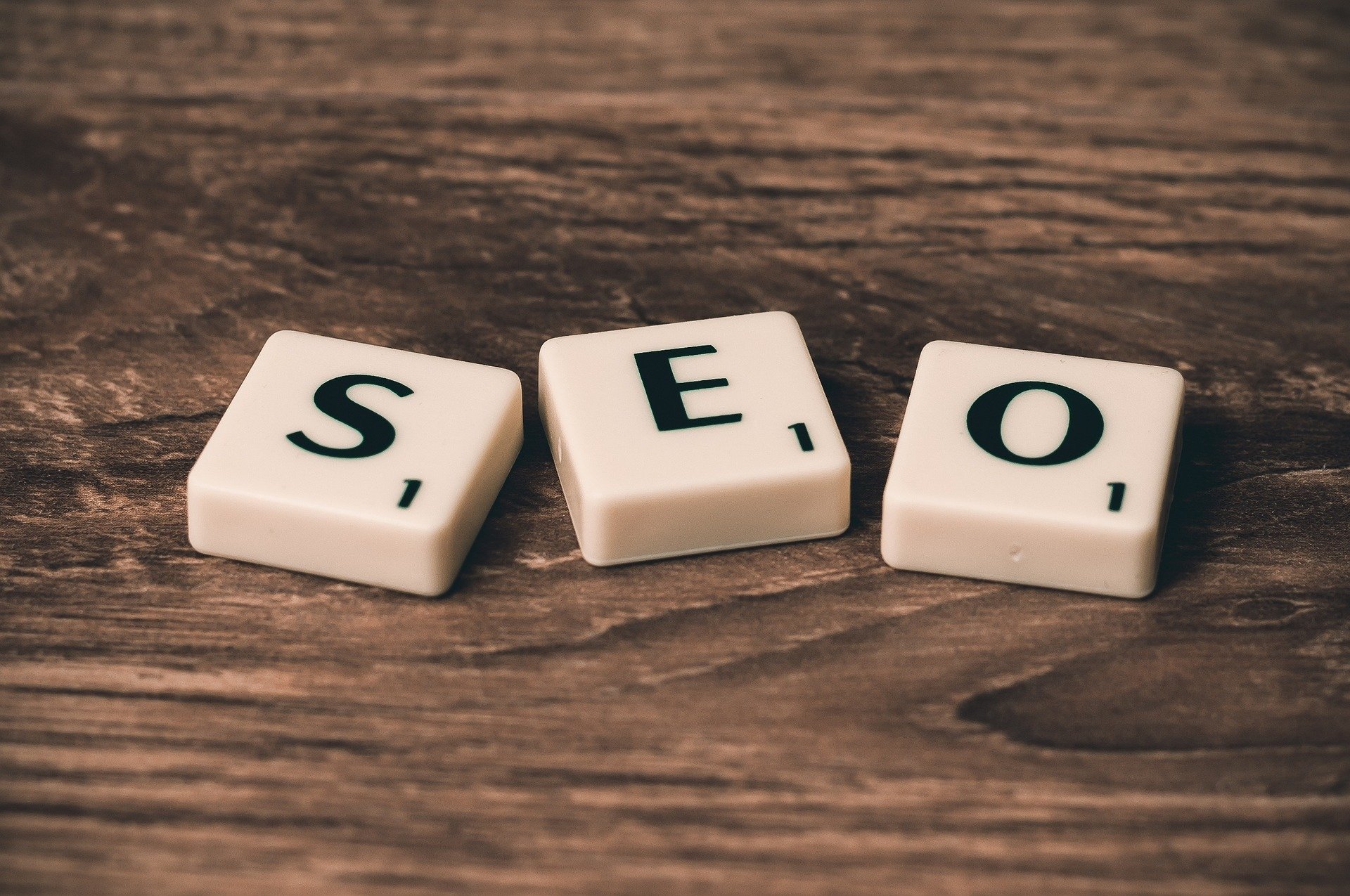 It's usually best to turn to a Google Ads certified specialist for help with PPC, and a digital marketing agency for search engine optimisation. Both PPC and SEO are complicated and involved marketing processes which can take years to learn and master, and unless you know exactly what you're doing, both can quickly turn into a black hole for your marketing budget.
PPC and SEO can work brilliantly alongside a consistent flow of high-quality content – a fact many businesses sadly tend to overlook.
Track and analyse engagement metrics
There are a plethora of tools out there for business owners to monitor and analyse how their website, blog and social media channels are performing. Google Analytics will provide you and your business with a tonne of valuable information, and it will allow you to compare the number of visitors and conversions for specific landing pages, within specified timeframes
These metrics can be very helpful; however, they are completely pointless if you haven't set any meaningful goals in advance to measure them against. This takes us all the way back to Step 2, and the importance of being clear about the specific objectives you want to achieve.
Once your metrics have shown you what's working, you can then adapt your practices and implement changes accordingly, and you will be much better equipped when it comes to planning your next round of content marketing.
Summing up
This article just scratches the surface of what can be achieved with a comprehensive content marketing strategy. However, hopefully it has illustrated how high-quality digital content can help manufacturing businesses to reach and target more potential customers than ever.
Whether you decide to outsource your content marketing, or to produce it all in-house, it is essential that you get on and do it some which way if you wish to compete effectively in today's extremely competitive market.
If you decide to go down the path of crafting your own content in-house, you will inevitably find that inspiration is sometimes hard to come by, and occasionally you will hit writer's block. This can particularly be the case with businesses whose products are generally considered to be a bit bland or generic – think widgets and rubber seals.
Never fear, though – when this happens, just take a moment to sit back and think like your ideal customer. What problems and unanswered questions do they have? Then, tailor your blog, website or ad campaign content so that it provides answers to those questions, and solutions to those problems – even if this means you're giving away valuable advice. Just think of it as a loss-leader that will be sure to reap rich rewards in the months and years to come. 
Good luck!