Are you a solopreneur who sells their products at markets? Craft Fairs? Events?
Are you sick of being asked, 'Do you take card?' and having to say no?
We might just have the solution for you.
At Card Processing we offer a wide range of credit card terminal products and plans, which could suit your needs. No longer will you have to turn away or lose custom because you don't have the means to take card payments.
If you do sell your products at various locations throughout the year then our GPRS mobile chip and pin machine plan could be the solution for you. As part of our monthly plan you will be able to take payments anywhere there is a mobile connection. You will receive our sleek Igenico GPRS, the world's smallest fully mobile credit card terminal. It offers a large, well-lit screen and ergonomically designed buttons to suit the user. It also has the functionality to accept credit and debit card payments across the UK.
As the merchant, using the Igenico GPRS is both convenient and a great USP, especially if you sell products, which cost more than the amount of cash individuals usually carry around in their pockets.
At Card Processing we offer low monthly rental contracts with free setup to ensure your business can thrive. For less than 82p a day you will never have to turn away customers again.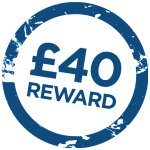 To find out more about the plans available from Card Processing visit our website, http://www.cardprocessing.co.uk or call 0845 2000 435 and speak to one of the team.  Also, be sure to check out our 'Refer A Friend Scheme.' If you have a colleague or connection in a similar field who could benefit from card processing then send them our way and reap the rewards yourself.
We look forward to hearing from you soon.