Websites aren't just for big businesses, e-commerce retailers, and bloggers. It's becoming more and more common for people to build personal websites. For use as online resumes, portfolios, or even creative outlets for self-expression.
But where do you start? How do you begin building your personal website? What do you need to do to get it up and running? What's the best way to build your own personal website?
Ready to learn how?
Here's your step by step playbook to building your personal website.
Choose a Website Builder and Host
To create a website from scratch, you'll need a website builder and a host. WordPress, Squarespace, Wix, and Weebly are some of the most popular website builders because they're the easiest to use.
There are dozens of other options out there; it all depends on what kind of site you're looking to build.
Besides a website builder, you'll need a hosting platform. A host is necessary to make your website visible to the world. Without one, no one will be able to see it other than you.
If you've never built a website before or don't have a clue about where to start, WordPress is probably your best option. Over 455 million websites use WordPress for building and hosting. It is the most popular option out there, powering over 35% of all sites on the internet.
Select the Right Domain Name
Choosing a website builder, and host is essential, but you'll also need to have a strong domain name.
For personal websites, it's best to create a domain name that's simple and professional. Try to create a domain name that includes your full name. The first name, last name format is ideal.
This is especially important if you're creating a website for potential employers or clients. With a website that includes your full name, professional contacts will be able to find you with ease if they Google your name.
Create Your Bio
All websites have an ABOUT US page, and for a personal website, this is one of the most crucial elements of all.
Why? Because this is your best opportunity to tell the world whatever it is you want them to know about you.
Think about who you want to view your website. Are you creating it for family? Friends? Clients? Potential employers?
Write your ABOUT ME page with that audience in mind. You can make it as friendly and humorous or as professional and serious as you like, depending on who you want to target.
You can also include links to your social media accounts, as long as your social media pages are representative of how you want to portray yourself. If you wish your personal website to be for professional use, you may only want to link to your LinkedIn page.
After you've finished writing your bio, there's one more personal element to add:
Your best photo!
Pick the Right Theme
All website builders allow you to choose from different themes. (The theme is the overall look and feel of your page).
Some themes are simple and basic, some are best for specific industries, and some are more carefree and lighthearted. When selecting a theme for your page, choose one that reflects your personality and your brand.
The most common website builders offer dozens of free themes to choose from. If you want your website to be truly unique, you can buy a more specialized theme. This isn't necessary, but it can help your site stand out from the competition.
Create Your Page Structure
Once you've chosen your theme, it's time to start thinking about how you want your page to look in terms of setup and structure.
You'll want to create a menu for each of the multiple pages you intend to include on your site. For example, many personal websites include menu tabs for categories such as resume, portfolio, contact info, and blog.
How you structure your page is entirely up to you. Your website can be one page or hundreds of pages. It all depends on what the overarching goal of your site is.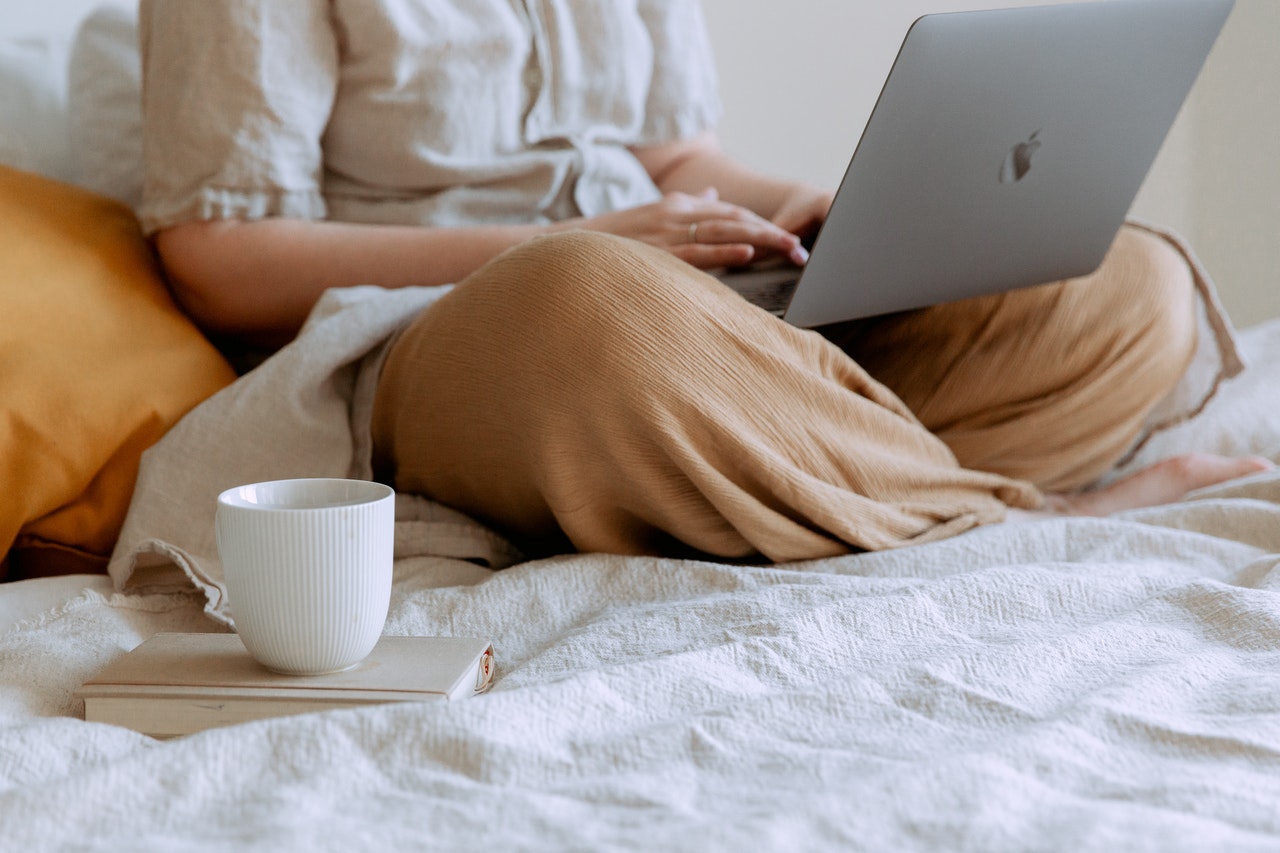 Include Interesting Content
Now that you've chosen a theme and created the layout of how you want your site to look, it's time to add the most crucial aspect of all:
Content.
Content includes written words, images, and videos. It's all the information that will engage your readers. The stuff that ensures they stick around on your page and get to know what you're all about. For a personal website, you should include personalised content.
If you're planning to use your personal website as a portfolio, you can add links to work that you've published on other websites. These links can add value to your site and create a portfolio section that includes samples of prior work directly on your page.
It's safe to assume that potential employers and clients will view your website at some point in time. Use this as an opportunity to showcase your skills in as many ways as you possibly can.
Adding blog posts (written either by yourself or a guest blogger) is also a great way to beef up the content on your site. The more content you have to offer, the more time readers will spend on your page.
Add an SSL Certificate
For your personal website to look reliable and legitimate, you'll need to include an SSL certificate. This lets people know that your site is secure and that it's safe to spend time scrolling through your content.
Adding an SSL certificate is easy. Most website builders offer a simple SSL plugin that allows you to install a layer of security with just a few clicks. 
Conclusion
Building your personal website is an excellent idea if you want to have control of your own brand on the web. Whether you're searching for a job, advertising your skills to clients, or looking for a creative outlet, a personal website is one of the best ways to show the world who you are.
Here's what you need to do to create your site:
Choose a website builder and host

Register a domain name

Create a bio

Pick a theme

Create your page structure and site layout

Add interesting, relevant content

Make it secure with an SSL certificate
Unsure if you have what it takes to building your personal website? 
You do! Website builders like WordPress and Squarespace make it incredibly easy to do, even if your tech skills are slim to none. 
Author Bio:
Ryan Sundling is a Group Marketing Manager at Cardinal Group Management. He has over ten years of experience in the conventional housing industry and works with Alexan on 20th Street Station on a daily basis to help them with their marketing efforts.