Touch screens are in our lives every day, the most common use being our mobile phone of course. Aside from that, we encounter them when we withdraw money from a cash machine, pay for our groceries in the supermarket, collect prebooked cinema tickets or pop for a burger. Touch screen manufacturers are still not happy that they have met the full potential of the touch screen and are incorporating them in more varied pieces of equipment every day.
Here are some unusual items that incorporate the cutting edge technology from today's leading touch screen manufacturers:
The Touch Table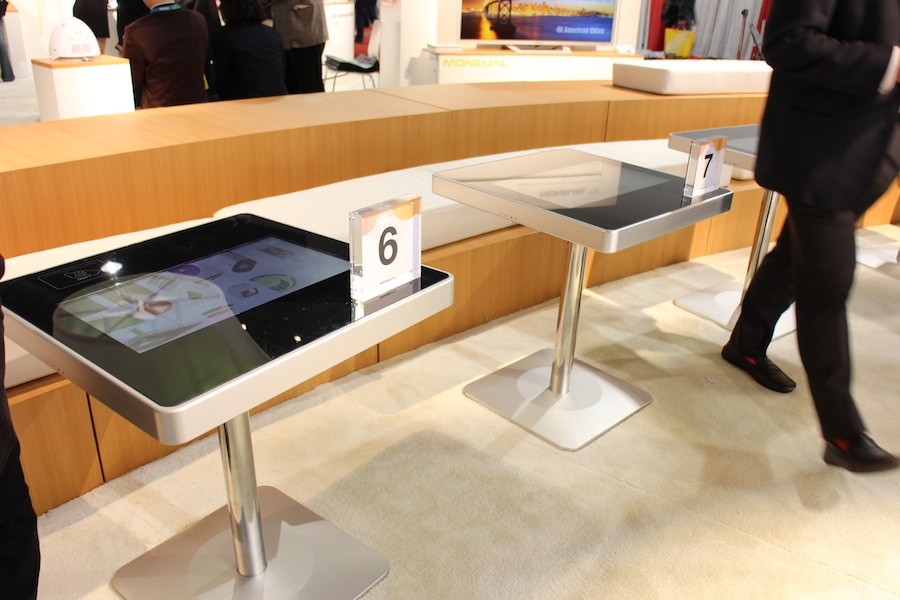 Imagine being seated at your favourite restaurant only to find that the a la cart menu is the table, not on the table, but the table. A fully interactive table top that allows you to order your food via an app on the massive touch screen that is your table.
Well, this is exactly what Vietnamese company Hottab are delivering to their restaurant clients. The software brings with it great marketing opportunities to what is a captive audience:
"For example, a pub will be able to easily upsell its food items. As the customer orders a round of beers, images suggesting snack pairings will automatically show up on screen" e27
Touch Screen Mirrors
Many of us these days sit safely behind our laptops and shop online for clothes. One of the main reasons for this being the dreaded clothes store fitting room. There is generally not enough room to swing a cat and the lousy, harsh lighting shows up every imperfection on your body.
So how do the clothing brands entice shoppers back into their stores? With touch screen changing room mirrors.
It is the Polo brand that is leading the way with this luxury fitting room technology. These are not just reflective mirrors for you to admire the clothes that you are trying, but rather a cutting edge interactive system that allows to you browse, select and order alternatives to the garment you are trying on.
This technology from leading touch screen manufacturers marries the experience of the high street with the convenience of shopping online. It may only be high-end, designer brands adopting this technology now but we feel sure it will reach the high street soon. It will change our shopping experiences for the better, most definitely.
"Both technology and the human touch are equal elements of Polo's personality, and our customers should experience them seamlessly whether they are in the stores or shopping online," said David Lauren, executive vice president of global advertising.
Flexible Touch Screen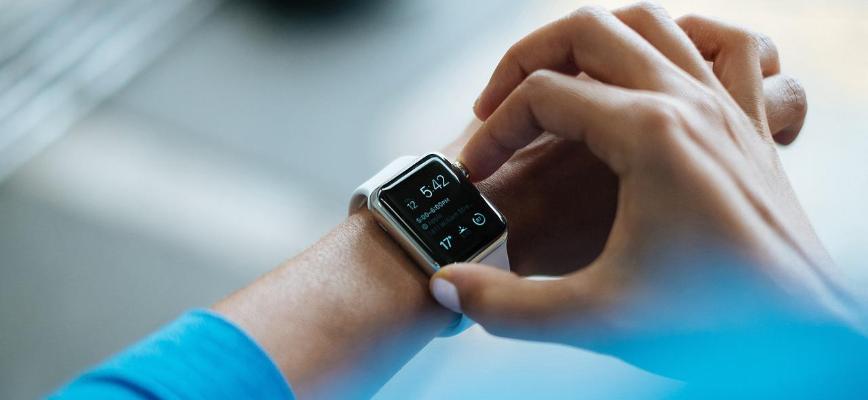 Touch screen manufacturers in Japan have recently unveiled the latest in flexible touch screen technology, a 5.9″ display that can be bent more than 100,000 times without being damaged. We have already seen curved screens from LG and Samsung in both phone and tv technology, but nothing of this level. This new technology can be used in technologies like:
Wearable electronics – These include smart watches, fitness trackers, and sports watches.
Touch screen windows and mirrors – this new technology is able to transform glass into a touch screen to create interactive window displays for example.
Head-up displays – Better know as HUDs, they are a new add-on when buying a car. Their purpose is to keep the drivers eyes on the road.
Flexible touch screen clothing – Touch screens incorporated into clothing, so a device can be installed into a shirt cuff or a backpack for example.
Touch screen manufacturers are still not happy that they have met the full potential of the touch screen and are incorporating touch screen technology in more varied pieces of equipment every day, such as writing aids in the world of disability.
Tell us in the comments of this post where you would like to see touch screen technology to make your life easier.