When we need to know the answer to a question or how to solve a problem the vast majority of the population head straight to Google. With access in the palm of your hand on your mobile device, why wouldn't you? After all, Google is the internet, right?
But, do you get frustrated with your search results sometimes or wonder how others are getting different results to you? It all comes down to the search terms that you enter and there are lots of little tricks that can make your life easier for you.
These Google search tips will have you using Google like in pro in no time:
Search exact phrases (" ")
Is you are looking for an exact phrase simply encase the phrase in quotation marks. Without the quotation marks, your search results will show results for pages that include the individual words as well as that phrase.
For example: "self storage NW8"
When searching for "self storage NW8" the results show self storage companies that are NOT in the NW8 area as well as companies in the NW8 area but are NOT self storage in Luton. Using quotation marks around your search term will make the search results far more relevant.

Search unknown words (*)
Use an asterisk as a wildcard if you are not sure of the full term that you need to search for. The asterisk takes the place of the word you are unsure of. This trick is very useful if you can't remember the full name of a place, person, or an exact quote.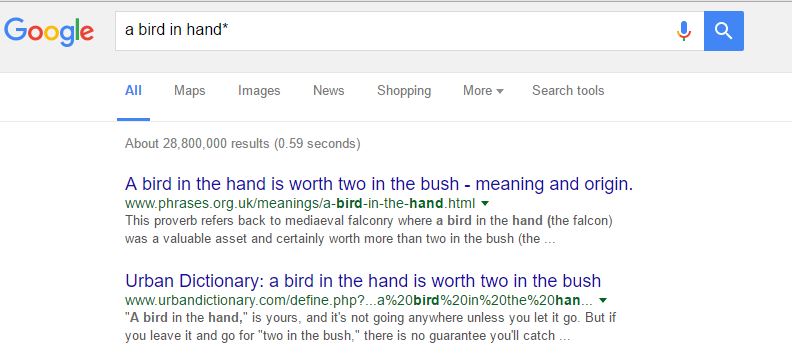 Exclude words from a search (-)
Using the minus sign allows you to eliminate associated words that you do not want to appear in your search results.
This is useful when there are several meanings for the same thing or there are duplicate company names.
For example – if you search CityStore in the hope to find a self storage company and the results show the Manchester City gift shop, which is also called CityStore, negate the word Manchester and the results are much more relevant.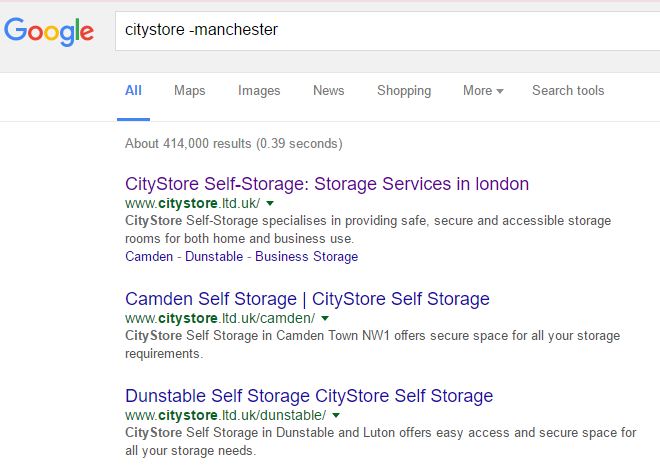 Search inside a website (site:)
The site: search command allows you to search a particular site. For example, if you know that you would like some red shoes from Amazon you would search as follows:
Site:amazon.co.uk red shoes – the search results show you every product on Amazon that is related to red shoes.
Definitions and Spellings (define:)
Eliminate the need to go to a specific dictionary or thesaurus site by using the define: command in your search.
For example: define:storage – displayed at the top of the search results is the dictionary definition.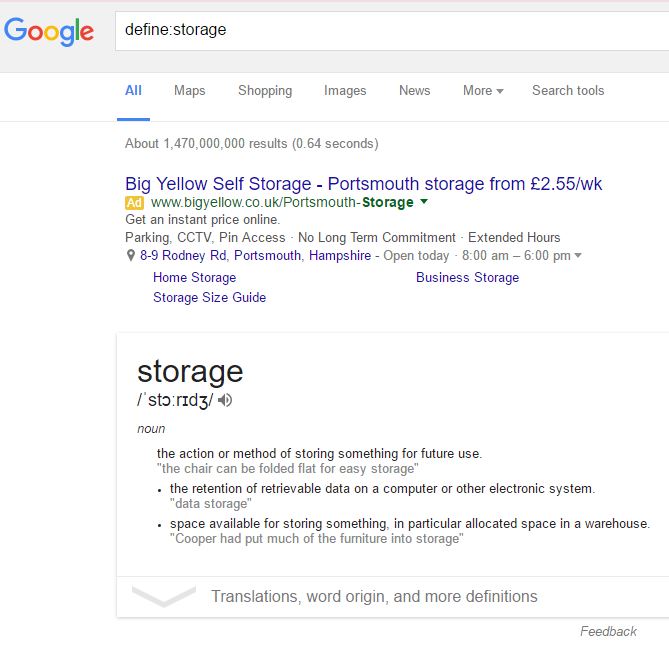 Search a time range
Searching for results within a time range can be useful when searching for sporting results or news items for example. You can to this by typing your search followed by the dates separated by two dots as follows:
Tillison Consulting 2015..2016 – shows all of the posts from Tillison Consulting for the time frame.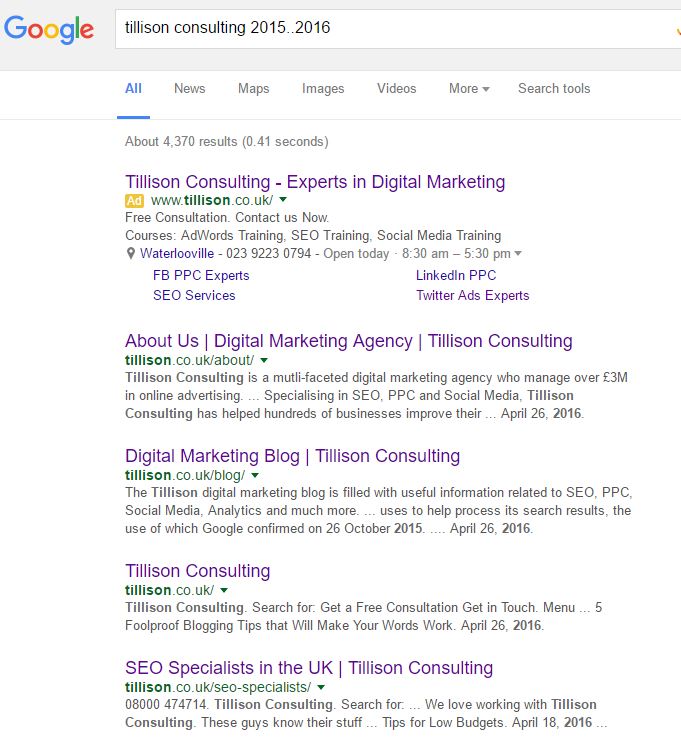 Trending topics
Simply add a hashtag at the beginning of your search term to get the trending articles on a given topic.
For example: #bbc football – gives you all the latest football stories from the BBC.
Have a play with these Google tricks to improve your search results. Let us know in the comments of this post which one you think you will use the most. If you have some tricks you use yourself that we haven't mention why not share those with us too.