So you have always dreamt of owning your own line of clothing with a notary spot in the fashion industry, perhaps a boutique with your own clothing line a la Lydia Rose Brite of The Only Way is Essex Fame.
The drawings of your beautiful clothes design sit in your cosseted portfolio, so what now?
When starting up a business, regardless of the industry sector one of the most critical aspects to consider is the branding.  Good branding will set you apart from your competitors in what is an increasingly challenging market.
What Is A Brand?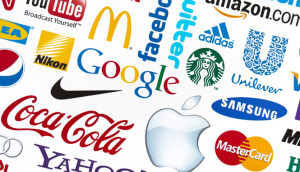 Brands are used in business marketing and advertising and in simple form it is a name, design or even a personality that delivers the expectations of your products or services to your customer.  A good brand identity should be determined by your personality, who you are, and how you are going to consistently communicate it to your customers.
The logo is the brass tacks of your brand identity and any promotional materials should incorporate your logo to communicate your brand identity.  This includes your website, product packaging, printed media, social media etc.
Now you have your brand characterised it is time to get a marketing strategy in place and get your brand out there.
Logo
Place your logo everywhere.  On your fashion designs display it in the form of a custom woven label, swing label or even a booklet design.  Many designer labels use a mixture of garment label types depending on the garment.
Bespoke branded packaging allows you to display your logo on your shopping bags too.
Brand Messaging
Define the key messages you want your brand to broadcast and ensure that all members of staff,  including contractors, know what they are and work to the attributes of your brand.
Integrate Your Brand
What you staff wear, how they look, how the phone is answered, all these things add to the business brand which should extend to every aspect of the company.
Project Your Personality
Your personality should be conveyed in all written communication be it your website, social media account or printed media.  Is your brand a friendly relaxed one, like Apple?  Perhaps you have the traits of being motivational and pushing boundaries, like Nike for example.  Reliable and dependable, like Marks & Spencer?  Experienced and trustworthy, like IBM?
Tagline
Use a tagline that encompasses the essence of your brand, but make sure it is meaningful, relevant and succinct.
Nike – Just do it!
McDonalds – I'm lovin it!
L'oreal – Because you're worth it!
Apple – Think different.
Be Consistent and True
Your brand is your promise to your customers, so remain consistent and true to it.  Customers will continue to return to you if they trust you and your brand.
Aim high – big brands are used by people to express their identity and your brand could be one of those if you get it right.
Let us know in the comments which your favourite brands are and why?