All occupations entail an element of risk. Dependent on the industry; workplace hazards may vary from paper cuts to fatalities caused by faulty or incorrect use of machinery.
There are a few simple steps employers can take in order to ensure that the workplace is safe for employees. Taking these steps also ensures that the legal duty of care that an employer has towards employees is met. Safety in the workplace can be coordinated by the human resources department or a Workplace Health and Safety committee if one is in existence.
Undertake regular checks of the workplace environment for hazards
On a regular basis (from monthly to 3 monthly) depending on the workplace environment, undertake a physical check of the entirety of the workplace, looking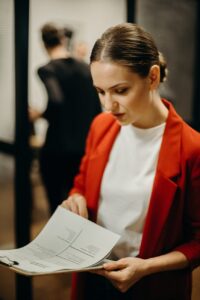 for potential hazards. This safety audit should look for possible hazards including:
Equipment not working correctly

Frayed cords

Slip and fall hazards

Quiet spots where employees can't be seen and therefore cannot get help if ill or injured.
A tool to assist you in undertaking this check is a safety audit checklist, available for download from the internet. These checklists assist you in identifying the workplace hazards which may exist.
With the change in the way people shop online nowadays and the rise of the superstores; health and safety incidents have increased significantly in the warehouses that store these huge amounts of products that are needed to service this online demand.
Space is at a premium and usually comes with a premium cost to boot. Innovation in how products are stored; from motorised automatic picking mechanisms to fully "robot" controlled storage facilities have become the norm in today's advanced logistics technologies.
Instead of going out, we now store more going "up" so safety concerns are at a premium. Many bespoke companies have sprung up in recent years that supplement the Health and Safety Council.
These companies themselves tend to be run and owned by ex- H&S professionals who now offer a tailor-made consultancy service to the company they work for. 
One such company is "Racking Spares", who specialise in providing a complete range of spares and accessories to the racking and pallet stacking industry. As racking systems get damaged or just gradually wear out over time; replacement parts specialists such as Racking Spares has seen an increased demand for the products from all sectors of the logistics industry.
Job Hazard Analysis
As well as checking for workplace hazards that may be present, you should also undertake a job hazard analysis for each employee. A job hazard analysis will investigate:
The physical hazards the employee may face;

The employee's attitudes towards safe work;

Whether personal protective equipment (PPE) is being used; and

Whether the employee has the skills and tools to work in a safe manner.
From the job hazard analysis; the employer can determine whether a job requires additional resources in terms of human hours, tools or personal protective equipment in order to be safe or whether the worker should be physically removed from the site and placed in a more appropriate site in the workplace. Also, an employee may require training or performance counselling in order to understand the importance of safety in the workplace and their role in ensuring their own safety.
Safety Training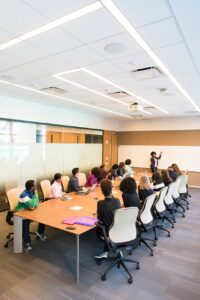 As part of the induction process, all new employees should undergo workplace health and safety training. At a minimum, this should cover items such as who are the dedicated first aiders in the organization; where fire exits are and what procedures relating to fire and other mass building evacuations exist; and who to report their concerns to about unsafe work environment or practices. Other items to be covered can include the use of personal protective equipment, stress management, how to avoid repetitive strain injury and safe lifting and ergonomic practices.
It is also a good practice for all employees to undergo safety training refreshers on a yearly basis.
Workplace accidents health and safety is the responsibility of both employer and employee. Following simple steps, such as regular safety audits, job hazard audits, safety training and encouraging a workplace environment that values safe work practices will hopefully lead to employees being accident-free and a potential lower workers' compensation premium for the employer.