Some people love it, some people hate it, but shopping is one of those unavoidable facts of Christmas. It has to be done. Luckily though there has been an increase in alternative places to shop in recent years, which offer a more unique and individual array of gifts you can't buy on the high street or on the Internet. Christmas Fayre's and Markets are big business drawing in huge crowds and increasing people getting into the festive spirit. But is it possible to make these events more green?
Now we all know Christmas trees are green, elves hats are green, Brussel sprouts are green, but did you know that by hiring a portable solar power generator you could make an outdoor Christmas event green?
Available in a range of sizes portable solar generators are a great alternative to mains power. They are the latest environmentally friendly way to power an event and are being used by companies and festivals across Europe.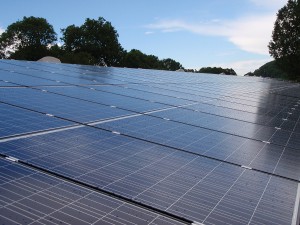 If you are an event organizer reading this but are worried about them sustaining a Fayre or Festival for an extended period of time then don't be. Poor reliability is a thing of the past, new Cygnas portable solar power generators are dependable, emission free and silent. They could revolutionize your event and you could add another great USP to your event by turning a traditional Christmas Fayre into a Green Christmas Fayre.
Whether you are an event organizer yourself or if you know someone who is, then why not start exploring the possibilities or portable solar power generators for your next event. There's no need for you to wait for Christmas though, don't forget grass is green and trees are green which means summer events can be green too.
To learn more about one of the leading lights in solar power visit http://www.fireflysolar.net today!