Planning for an event can be a difficult challenge. There are so many things you have to take into consideration to ensure you create the best time possible for everyone invited. But imagine how hard it will be to plan a large corporate event?
You need to create a sophisticated yet amusing atmosphere and booking the right entertainment plays a vital part in making your event as memorable as it could possibly be!
Just saying the term 'entertainment' leaves the options very broad, while the mind starts going crazy trying to find lists of ideas. This, for the event planner, can add an immense amount of stress, something we would like to avoid. Helping to ensure everyone, even yourself, can enjoy the event to the fullest.
Live DJ Entertainment
One of the best ways to bring all of your guests together is to hire live DJ entertainment. A DJ can really set the mood of your event and create a lively and fun atmosphere, where guests can laugh and dance the evening away. 
With a vast majority of DJ's found in all counties to select from, by spending a little time, you can find the best fit for your corporate event, with different genres and time periods available. 
For an example, you could hire the DJ duo Brass Monkeys to get your guests up on the dance floor, dancing the night away to their massive chart topping anthems. Their music is crafted with both DJ dec sounds and live performances, promising to get your guests up dancing and moving.
Or possibly DJ Ellis? An extremely talented musician with the extraordinary skill of combining turntable sets with live performances of her saxophone. Her unique music will definitely be unforgettable and leaving your guests talking of little else afterwards.
Go ahead and do some research. I am sure you will find a DJ fit to wow your guests, while making it an unforgettable event for years to come. It might be a scary decision, but it will all be worth it if it works in your favour!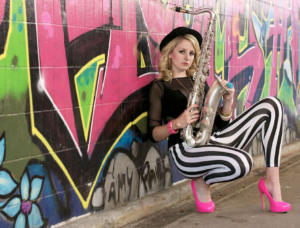 Live Professional Bands
If you are wanting to give your guests the chance to experience an array of music performances, but find a DJ may be just a bit too much for your invitees, then a live band may be just what you are looking for.
With the musical world blossoming, live bands have been given the pathway to explore various genres of music while perfecting their craft to give a truly immersive experience. If you are looking to create an evening of excitement, then a live professional band can give you a vast amount of options.
Professional bands have such versatility, that with just a small amount of looking, you will most certainly find the exact band and style you are looking for. Bands such as 'Soho Collective' are perfect for a corporate event as they are packed with glitz and glamour, combined with their extraordinary soul style singing. Not to mention being the UK's most accomplished soul showband- these will truly wow your guests.
Or maybe you would want to create a more sultry, classy atmosphere and decide on LFX-Electro swing?- a band dedicated to creating a smoky, vintage speakeasy with an electro, hip hop twist in their performances. This is perfect for the guests who like to spend the evening dancing away to a 1920's, Great Gatsby themed live band. 
Whichever band you choose, they are sure to create the perfect atmosphere to compliment your guests and your event.
Competitions
A very creative way to get all of your guests involved in a high spirited and fun collaboration is to create a competition for them to partake in. It also happens to be one of the best entertainment options for corporate events! This could entail a team style quiz or an elevated mind boggling game, either way I'm sure your guests will thoroughly enjoy themselves, no matter which style of game you pick!
Competitions are perfect to get your guests interacting with one another, and who doesn't love winning? I am sure at any event that includes guests such as work colleagues or business', it is certain to turn into a competitive arena. 
Of course there is the possible chance of a partaker being a slight 'sore loser' to put it briefly, however, in the world of competitions and games, this is, in fact, inevitable. So try to keep it light-hearted and fun and remember, even adults can have a little moment when things don't go their way!…

Hire a Bandeoke
Why not try and embarrass your guests while giving them memories they'll remember for a lifetime, and hire a bandeoke. Similar to the traditional 'karaoke' that I am sure we are all very aware of, you can now hire a live karaoke band!
Ditch the sound systems and slightly scratched CD's from the 80's, and bring a live singer with accompanying musicians to your event,  Making each of your guests feel like they are performing at their very own concert and influenced some of them into making a subconscious fool of themselves.
A sure way to create heaps of laughs and ongoing conversations even when it's over and what a better way to bring all your guests closer together, then making them listen to each others' amazing singing voices! 
Interactive Food and Drink Stations
A classy, yet fun way to get your guests entertained is to create interactive food and drink stations. The perfect way to wow and entice your guests at the same time. 
An interactive food station is primarily a display that can contain any cuisine and refreshments you wish,  but it allows your guests to get creative and design their own foods. These can range from ideas such as a customizable beverage station, to a personalised Chinese food area. You can even create a wall of desserts! What better way to stun your guests while feeding them at the same time.
On the contrary, you can of course hire a live chef with the similar attributes of involving your guests, more professional yet still equally memorable. The choice is yours!
Social Photo Booths
As a generation, we are obsessed with technology. One of the bigg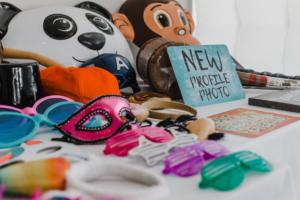 est forms of technology that has only gotten more intelligent as time has gone on, is taking photos. Capturing moments we cannot relive in instant snapshots is something we all love to do. Therefore, a perfect way to do this and remember your extremely successful event would be to hire a photo booth!
This will get your attendees interacting with one another in a lively and chilled scenario, and will be the perfect way to get some giggles going. Using the images as evidence of how amazing your event was, you could even use them as an advertisement or for promoting the events of your company.
Photo booths are certain to bring out the playful side of your guests, get them dressing up and emitting their carefree attitudes all around the room. Infectious, everyone will be getting involvement without a care to how ridiculous they look! 
What Will You Choose?
The options for entertainment at any event are endless, but when it comes to choosing for a corporate event, it can feel especially hard, with the desire to impress! 
The world of entertainment is forever blooming with new and unique ideas, you just have to look outside of the box and you will be amazed of what you will find. 
Share with us your top corporate event ideas, or if you have seen some entertainment recently that has really wowed you?