As the threat of COVID-19 increases, more and more companies are telling their employees to work from home in a bid to reduce social contact and protect the workforce, but for those who are used to working in an office environment, the change can be jarring. With no colleagues to talk to and your fridge mere steps away, it could take a little time to adjust, so here are some tips to help you maximise your work time.
7 top tips on how to work from home:
1. Keep to a Routine
One of the best things you can do is to implement a new routine; it's impossible to tell if offices will be closed for weeks or months, so setting a new regime early on will be key to your efficiency. Start and finish work at your usual times, but take into account that your commute is going to be a lot shorter than before – don't spend this time lounging around in bed. Get up, showered and dressed as you normally would, then sit down at your computer five minutes before your start time and get everything set up.
It is important to structure your day as if you were in the office, so take your lunch break at the same time and keep a to-do list of tasks you need to accomplish. Planning ahead will also keep you in good stead, so before you clock off each evening, making a list of what needs to be done the following day.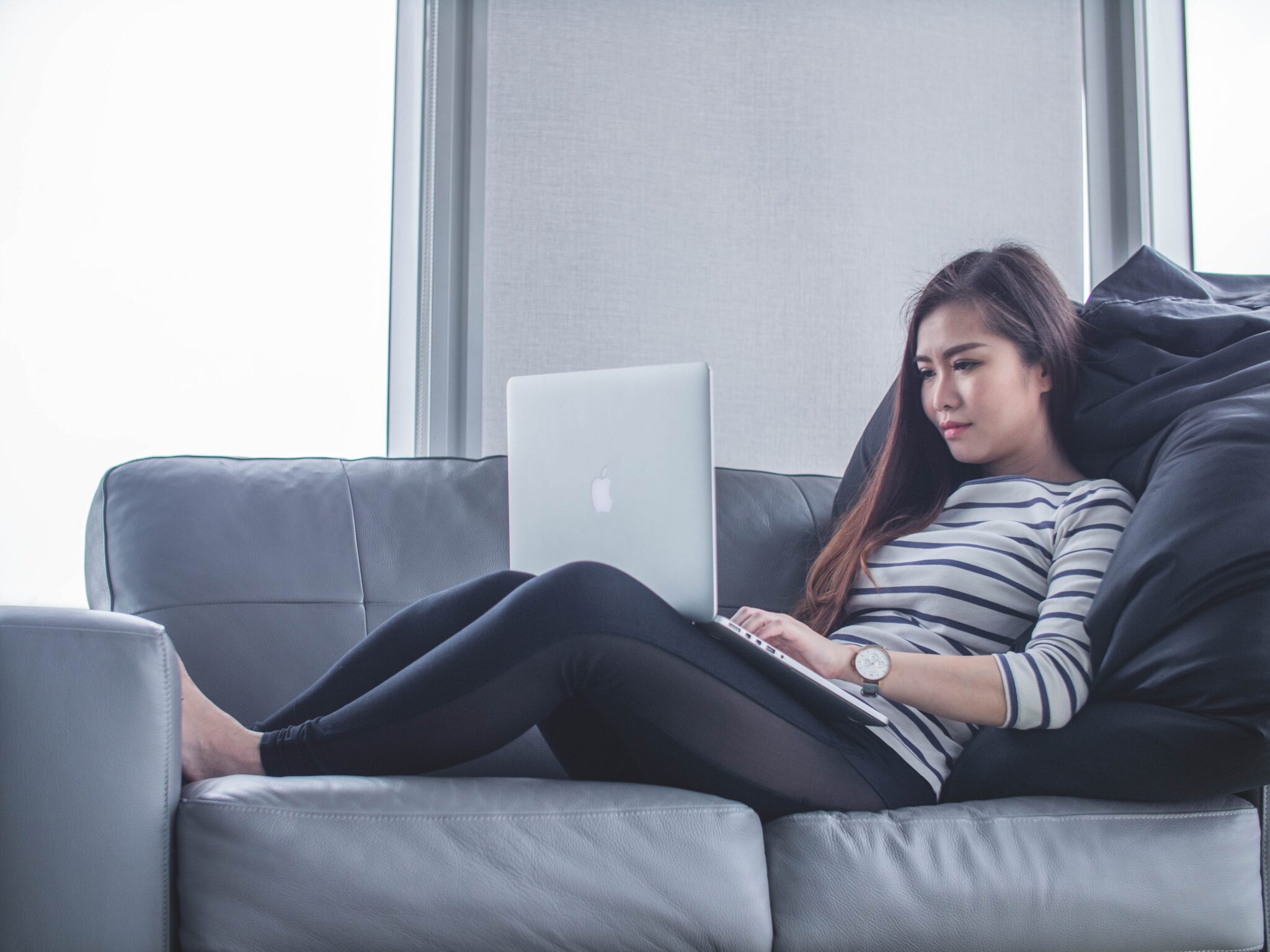 2. Set Up a Workspace
Perhaps you have a study or a home office, this is the perfect time to make use of it. A desk tucked away in the corner of the room would also work. If none of these options are available to you, try to find a room or surface that you can use as your makeshift office somewhere you are unlikely to be disturbed. Having a particular space or chair for your work hours will be able to help you get into the right mindset when you sit down to work in the morning, and it's something physical that you can move away from in the evening.
Ergonomics are also important – you want to be comfortable while you work. Follow the NHS guidelines of how to sit at a computer, and try putting your monitor on a stack of books to raise it should you need to.
3. Have Everything You Need
Some companies will already have their staff using laptops, which they can take home with them, but if you use a desktop, working from home could be a little more complicated. Do you need special software? Can it only run on a particular operating system? Do you need a phone?
If there is anything specific you need to carry out your day-to-day tasks, your firm's IT department should have plans in place, but if there is anything else you need, make sure to ask for it. Some companies will loan you equipment like keyboards and mice while others won't, so it is a good idea to know where your employer stands on this, too.
However you work from home, you will probably need to use the internet. Make sure that your internet security is up to scratch – you don't want to give your company another type of virus – and have a backup like a mobile hotspot in case you lose connection.
4. Take Regular Breaks
Having a rest from looking at your screen is important, and so is regular movement. You won't be able to have those water cooler breaks for a while, so why not try something like the Pomodoro Technique? This time-management plan breaks your day down into half-hour chunks – 25 minutes of work and five of rest. In your down time, take a quick walk around your house or flat, or go and put the kettle on. 
Taking your regular lunch break is just as important, but don't use the whole time to cook. If you have something that you can quickly throw together or even some leftovers from the night before, you'll have a much more rewarding rest. Don't eat in your workspace; instead, go to the living room, dining room or a garden if you have one, and don't check your emails.
5. Get Outside If You Can
If you're able, going for a quick walk before or after work or during your lunch break will boost your mental health more than you realise. A short turn around the block or a longer stroll through a local park or common will get some sun on your skin and boost your productivity. While out and about, make sure to keep to social distancing guidelines, and if you need to self-isolate or quarantine yourself or a member of your family, stay inside but open your windows for a breath of fresh air instead.
6. Stay in Touch
Working from home can get lonely, so keep talking to your colleagues through instant messaging and video conferencing software – there's no shortage of options with Google Hangouts, Slack, Microsoft Teams and more. If your company hasn't provided one, get yourself a headset with a microphone, and try to have at least one phone conversation a day, even if it's just with a colleague.
Keep in contact and communicate with your managers and let them know if you are feeling under the weather, or if you run into any problems with your work. The worst thing you can do is not stay in touch – issues that aren't reported won't get solved.
7. Minimise Distractions
It's easy to start a task that has nothing to do with work and then get carried away, especially if you're at home. Don't let yourself touch that pile of laundry or start hoovering that room until your working day is over, and most importantly of all, don't start scrolling through social media. You can log out of your accounts on your browser, or even create a new account on your computer. If you don't need your mobile phone for work, try to keep that out of sight, too.
You may find the silence of your home is stopping you from being as effective as you could be (or perhaps it's too noisy), invest in a pair of headphones and find a playlist that works for you. If music is too distracting, there are plenty of apps and websites that play white noise like rain or coffee shop chatter. Whatever noise you need to focus, there will be a way of listening to it.
No one wants to be cooped up for weeks or months on end, but working from home is a proactive solution to a very serious problem. As we all keep calm and carry on, we can still keep in contact and keep moving until the world gets back to normal. By following these top tips on how to work from home, you too can work as efficiently and effectively as possible.