Entrepreneurs and business owners interested in new ways to save their teams huge amounts of time while maximizing revenue should look no further than automation software tools currently available. From detailed reporting and data management to competitor tracking and analysis, there are plenty of ways for business owners to implement automation into their operations so that their employees can be more creative and strategic in their roles instead of having to worry about mundane and time-consuming tasks.
With so many different types of automation software serving various purposes, it might not be clear as to what automation software is going to make the biggest impact on your business. In order to determine the most effective and useful ways to implement automation into your business practices, it may help to examine your business's most time consuming and repetitive tasks—chances are, there's probably an automated tool aimed at solving your problem.
Making Data Management Easier
Some of the most repetitive tasks employees encounter on the job come in the form of manual data input and pivoting large amounts of internal and client information. From employee management info to crucial lead data, it's vital that companies have an airtight process in place for recording these important details, and automated data collection tools can help.

Some automated data management tools come with built-in error reporting triggers that will help notify you when there's a discrepancy in your data. These same tools can also automatically pull important information such as customer contacts and prospect information from your lead generation campaigns so you know that no leads are slipping through the cracks and everything you need is always in one place.
Better Lead Generation and Outreach
If your company is interested in implementing a number of automated processes to increase efficiency for lead management and internal information, you might consider exploring a comprehensive marketing management tools like Salesforce, which provides a holistic view of all your marketing efforts. Because of the time-consuming nature of mass email marketing, businesses conducting email outreach should certainly explore ways to implement automated email software like Buzzstream or Reply.io. 
One of the most important aspects of automated outreach is that new software tools are nuanced in their approach to outreach and platforms like Hubspot allow you to automatically deliver marketing messaging based on where users are in the sales funnel moving them through the buyer journey towards conversion. Take the time to upload several email responses for different leads and then let your automatic outreach handle the heavy lifting of mass messaging.
These tools allow teams to build targeted email campaigns by quickly updating contact lists and automatically reaching out and following up with those contacts. By implementing this type of automated lead generation, you can work on other projects while the leads roll in.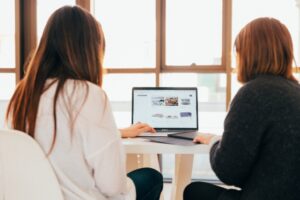 Scheduling Content
Similar tools can also be leveraged to help manage social media campaigns, post content to your accounts and blogs and improve social reach on your most viable platforms. Automated social software like Hootsuite can be configured to send automatic updates and schedule regular posts, so you know that your content is released on schedule. Brands that have a lot of blog content can ensure they keep their readers engaged with automatic content scheduling and posting.
Automated Customer Relationship Management
While automated lead generation is an exciting way to use this type of software, companies can also make effective use of these tools to maintain positive relationships with current customers. Customer service automation has grown massively in popularity, in part, due to the huge amounts of time it can save your customer services reps. 
This is also where an automated customer relationship management tool might be the right move for your business. If your company is running multiple lead generation campaigns, using automated software to measure the performance of your campaigns can help you determine where your leads are coming from so that you can pivot your strategy based on historic success. 
Some other benefits to automated CRM tools include the ability to qualify leads based on criteria that you determine through the platform and features that provide timely notifications when it's time to touch base with a lead. These two automated processes can make a huge difference on the number of leads you gather and the sales you close.
Improving Customer Service
Cut down on service costs and decrease the number of customer queries your reps have to handle by implementing automated chat software or learn more about your target customers with automated surveys. Quality customer service can take up a lot of a business's resources, but automated software with AI features can help mitigate this.
Your customer will probably appreciate the responsiveness of automatic customer service and chatbots that actually provide relevant resources. With automated customer service tools, you can get customers the information they need in a timely fashion without skipping a beat and your users don't have to wander your site searching for answers. 
Simplifying Internal Operations
Automated software can also play an important role when it comes to streamlining internal processes such as candidate vetting and new-hire onboarding. Automated software tools can be used to qualify job candidates similar to how leads are qualified. 
By setting certain parameters using automated software for hiring, you can be sure that only the most relevant candidates with the appropriate skills are forwarded to your hiring manager saving them tons of time they'd usually spend reviewing candidates' details and resumes.
Successful Transition
However you decide to implement automation software into your business processes, be sure to keep your team in the know regarding the change so that they can get on board early, and keep open minds when adapting to new processes and learning new software. 
Sometimes it helps for business owners to lean on team members that have already used some type of automation software to empower their efforts. These employees may be the best advocates for the change and can help ease the transition by explaining the benefits of the tools. Once you're able to test out some form of automation in your business processes, you might find it to be such a success, you're willing to take on more helpful tools to improve your company's efficiency and grow your business!
Author bio-
Samuel Kaye is a contributing editor for 365 Business Tips and writes about a variety of topics ranging from design strategy to business development. He has imagined and created content for leading companies including ProFlowers and 365 Business Tips.