If you've been out of work for a long time or perhaps looking for your first job, we've come up with some tips and tricks in order to ensure your application and interview goes well. There's nothing worse than not knowing what an interview is going to contain so hopefully this blog post will give you an idea on what to expect and how to get through it.
The application process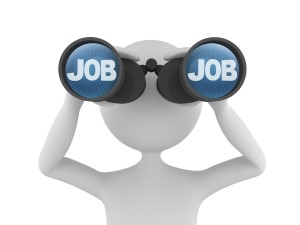 So you've found a job application, be it online or a hard copy, you want the job and plan to fill it out the best you can. There are certain things you can do to make your application seem a little more interesting. Chances are, you'll have to fill out a part about hobbies and what you do in your spare time. If you've ever done anything for a charity, state it. Company heads like people that are willing to do something without personal gain. Into extreme sporting? State it. Things that make you unique make your application stand out above the rest. The most important thing is to never lie in an application. You can be found out and not even considered for an interview.
The interview
If you've never been to an interview before, they can be quite daunting. Remember to be yourself and to dress well. There are studies saying that people make a first impression of you within 10 seconds of meeting you, so make those 10 seconds count. Make sure you give a good smile and are well presented and mannered.
The interview might contain forms of aptitude testing where you will have to answer a series of questions to determine what kind of person you are. Remember, there are no right or wrong answers. The interviewer could be swayed in your favour though during questions about working well in teams and how you would rather carry out a task.
Whether you interview contains some simple aptitude testing or the Spanish inquisition, remember that they would have met people far worse in the past. Be yourself, live up to your application form and try to impress without making yourself seem big headed.
Good luck!