Organising a business conference can be extremely challenging. There are so many aspects that you have to ensure you cover to achieve a successful outcome, and an event that is fun yet professional.
You probably have a thousand questions going through your mind… Where can i have the event? How much should I spend? Where do I even start?…
But do not worry too much- as long as you have enough time on your hands you will be perfectly fine. If you think you are starting too early, then it's likely it is not early enough! The more time, the better. You will be waiting a while for responses and confirmation from others so no time will be wasted.
Listed below is one of the most profitable ways to organise your corporate event.
Create your A-Team
The best way to organise a business conference, is to do it with a team on your side. By devising your group of excellent helpers, you will be able to separate the workload between all of you. 
This allows each section to get a devoted amount of time, resulting to each being of the best standard as you are not having to rush through them to get everything done in time. 
There are various items that you will have to split between your co-workers. For example you could have:
A planning team- this would be your main port of call when you are wanting to organise the physical event. So the venue, the food, the invites and the dress code

A marketing team- these would focus on promoting your event on platforms such as social media and websites, and also contacting the media to give your event that little extra word out there.

Administrators team- one of the most important teams, these people would focus on your budgeting, sales and attendees to your event. 

Sponsorship teams- in charge of gaining your event sponsors and fundraising. These are perfect for producing a bigger budget to make your event larger and more wowing. 

Volunteers- these are a major part of the production and flow of any event. Volunteers are perfect for on the day, they can be used as waiters or barmen, or greeting your guests at the door. They are the perfect style of staff as they will be willing to help you in any way!
As the team leader, it will of course be your main priority to ensure everyone is sticking to tasks and things are getting done. But don't force your workload on everyone else. Make sure you get your hands dirty too! 
Set your budget
The one thing that is either going to make, or break the organising of the business conference, is your budget. Having a good amount to spend will give you the opening to achieve your imagined ideas and make your event fabulous. However, if you find that your budget is rather low, finding out early will allow you to have enough time to work with your sponsoring team, and find ways to fund-raise more money or try and get a handful of sponsors.
The sponsors would usually work by giving you branded promotional products, or paying you for advertising their company at your event. Quite an easy way to gain some extra money!
Knowing your budget before you go too overboard with ideas or research allows you to learn your boundaries early, and what you definitely will/not be able to achieve, avoiding disappointment and under confidence on your event.  
Find a venue and set a date
A really challenging aspect of hosting an event is finding the perfect venue. It takes a lot of time researching, creating mood-boards and developing ideas to find a venue that you can see your event working in. 
It helps to first know how large you need your venue to be, as it will need to cater for your guests, and any activities or decoration that you decide to have. Once this is sorted you can start looking around your local area, city, or even further away if you want this to have a business trip style.
You also have to take into account the amenities the venue and location come with. If you are choosing to host in a more remote location which will need travel, is there accommodation near the area? Are the facilities of a high standard? Such as the lavatory, kitchen and staffing areas. And what is the atmosphere of the location like?- you want to host in a beautiful and lively area otherwise it could be harder to create a good time for your guests. 
You will have to plan ahead a lot of time to be able to go visit venues, have tours and meetings with the owners to ensure you are making the right choice and pick a venue that will benefit you. 
After the long-winded journey, you finally locate the perfect venue, you now need to hope they are free on your preferred date…
Decide what kind of event you want
Deciding what style event you would like to host will be massively helpful when you are choosing a theme, or letting your invitees know the dress code. There are many different kinds of events and many variables you need to take into account when organising your business conference theme. 
For example, do you want your event to be:
In the day or evening?

Shared event or exclusive?

Of high or low impact?

Bespoke or package?

A meal, dance, or both?
The choice is completely yours. You can feel free to combine any of the ideas above and your own. You could come out with a bespoke, exclusive, evening meal followed by a high impact musical performance… the ideas are endless.
Choose your theme
One of the most exciting and creative parts of your event is choosing the theme. This is an area where you can be as unique as you like. Everyone enjoys dressing up fun or fancy, so this can be how you bring the more unprofessional attitude into your event, allowing your business attendees to let their hair down and really have a giggle.
From black tie to superheroes, the choice of the theme is entirely in your hands. Just make sure it doesn't end up getting you fired!….
Entertainment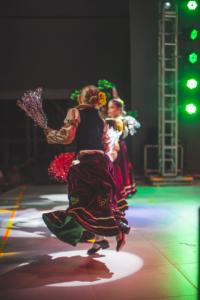 Now all of the behind the scene jobs are completed, you should now decide on what corporate entertainment you would like to have at your event. Judging the guests you have invited, you can usually decide on an idea that would benefit everyone and something all your attendees would enjoy.
You could have some live music, a performance from a high end team, a personalised food station or even photo stations. 
The choices are ultimately endless and you can find anything, as unique as you like, from just a small amount of research. But choose your entertainment wisely, we want the best event possible remember!
Summary
Organising a business conference can be of major difficulty for anyone, don't lose motivation if things start to mess up or takes a lot longer than you originally planned. Ensuring you have a devoted team and all the creative ideas possible, planning your event will be that of a dream.