An office refurbished could be important if you want your workspace to look cutting edge and professional. But how do you know when you should replace your office furniture? If your current office is looking a little cluttered or dated, it can be redesigned to be efficient and functional in no time.
Here are 10 things you could benefit from if you do decide to undergo an office refurbishment.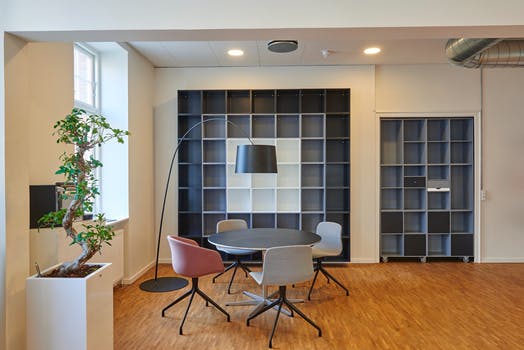 More space for extra staff
As your company begins to expand you may need to make extra room for additional members of staff. An office refurbishment will allow you to make the most out of existing workspace without the need to find a new and bigger office.
Create more space for a meeting room
It's important that your employees have somewhere private to go for meetings and work-related discussions, so a meeting room in your office can greatly benefit you and your employees.
Improving facilities to improve productivity
A brand new shiny office can have a positive impact on the team's morale, a refurbishment can be a good indication that you do value your staff and are happy enough with them to invest in improving their everyday working environment.
Improving facilities to create the right impression for customers and clients
Whether it's a client or customer, first impressions always count. By having a professionally designed office it will make your company as a whole appear more professional and confident. Incorporate the brand colours of the business into the interior design, add some contemporary art pieces to the walls and a modern floor pattern with replacement office carpet tiles and that positive and professional first impression will be in the bag. Carpet tiles are easy to fit, all you need to do is find out the quantity you need and then follow this simple fitting guide.
Go green with an office refurbishment
Creating a work space of natural materials and renewable sources with your new office refurbishment shows that you've got a responsible attitude towards the planet's resources. This can help to create that positive eco look for your business.
Make room for new facilities
You might have come to a point in your business where you need certain facilities such as a presentation room or a staff common room. A staff common room will be much appreciated by your employees as it gives them somewhere to escape to when they're on a break. Before deciding on these you need to make sure they fit in with your existing space.
Health and safety
One of the most important things you need to think about when refurbishing your office is the health and safety of your employees. Without even realising, small things like general wear and tear can have an impact on the quality of business surroundings and can even pose safety risks such as messy cables and bad light fixtures. Revamping the office furniture sets can make it a safer, more enjoyable place to work in as there are plenty of health and safety guidelines you need to now follow.