PLANNING
It is always advisable to consult you local Planning Authority before taking action to install a new modular sports changing room building. Generally, a formal application will not be required if the new building is to replace an existing building on a "like for like" basis, but otherwise, it will be necessary to follow procedures to obtain sanction on the design and specifications in order to comply with local regulations. The application procedure will require submission of (a) a Floor Plan Drawing to scale, (b) an Elevation Drawing and (c) Sectional Drawings on Roof and Floor detail. These drawings can be purchased through an Architectural Office or through the Supplier of your Portable or Modular Building.
FIRE
It will be a requirement that a portable or modular sports changing room building will include suitable fire exits to allow speedy evacuation in the event of fire. There will also be a requirement to fit Fire and Intruder Alarms after installation of the building.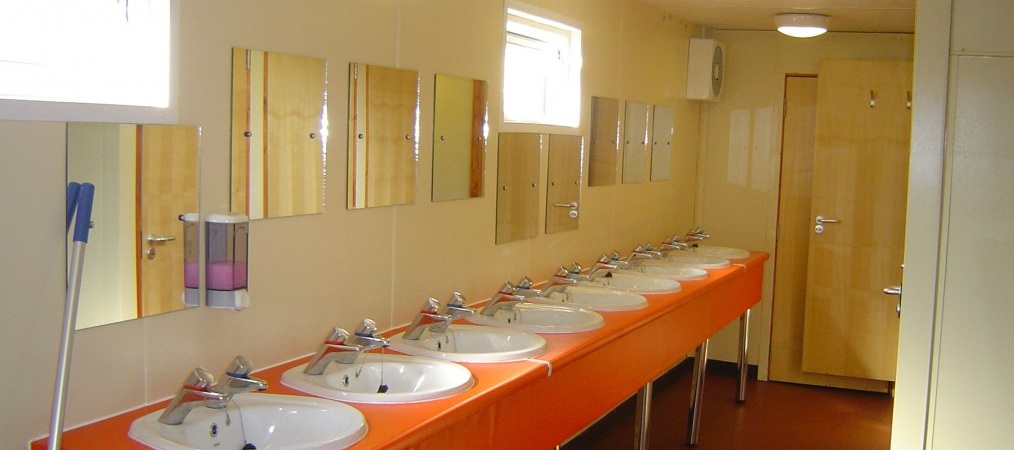 ENVIRONMENTAL
The Planning Authority will normally be very concerned with the external appearance of your modular sports changing room building and how it will blend in with the environment. Depending upon the locality this could determine the type of external finish and this can have an impact upon cost. A natural wood finish such as cedar or larch cladding is generally quite expensive because of the labour involved in applying the timber material to prefabricated panels, but a large selection of plastic and steel "timber lookalike" finish materials are now available at a much lower cost and the material is applied instead of the standard plastisol steel or textured finish material.
FACILITY REGULATIONS BY LOCAL AUTHORITIES
It is advisable to check with the local authority to obtain details of any regulations concerned with location of the facility in relation to Sports Fields.
ACCESS FOR DISABLED PEOPLE
Care should be taken to ensure compliance with the Disability Discrimination Act (DDA). Useful guidelines governing access for disabled people in sport can be found on http://www.cdksc.co.uk/documents/Access_for_Disabled_People.pdf