The Sing-a-Long phenomenon is sweeping across the world's cinemas and theatres engaging children and adults alike, inviting them to an evening of entertainment singing their hearts out to the songs of their favourite iconic movies.  To add to the experience audiences are encouraged to attend in film fancy dress too.
Sing-a-Long shows all follow a similar format.  Adorned in the film fancy dress of your favourite character you will get involved in a 30-minute warm-up prior to the start of the film.  The live host guides the audience through what will happen, points out the "magic moments" and then carries out a vocal warm-up.
A props pack is given to each member of the audience to be used during the show.  All those that have arrived in fancy dress are invited onto the stage for the audience to pick out a winner.  Then the film begins and the audience takes over. The film runs with the song lyrics on the screen for the audience to sing along.  They are also encouraged to heckle and participate in the audience activities involving the props, similar to the audience antics of a British pantomime.
Sing-a-long versions of iconic movies such as the Sound of Music, Dirty Dancing, Grease and Disney's Frozen have sparked a renewed wave of interest in the films and as a result a further boost in box office figures.  Many sing-a-long movie showings are being hosted by theatres which is enticing new and younger audiences to historic playhouses.  Increasing theatre revenue is subsequently aiding in their preservation as well as attracting new patrons to other art forms, such a ballet, musical theatre and live comedy.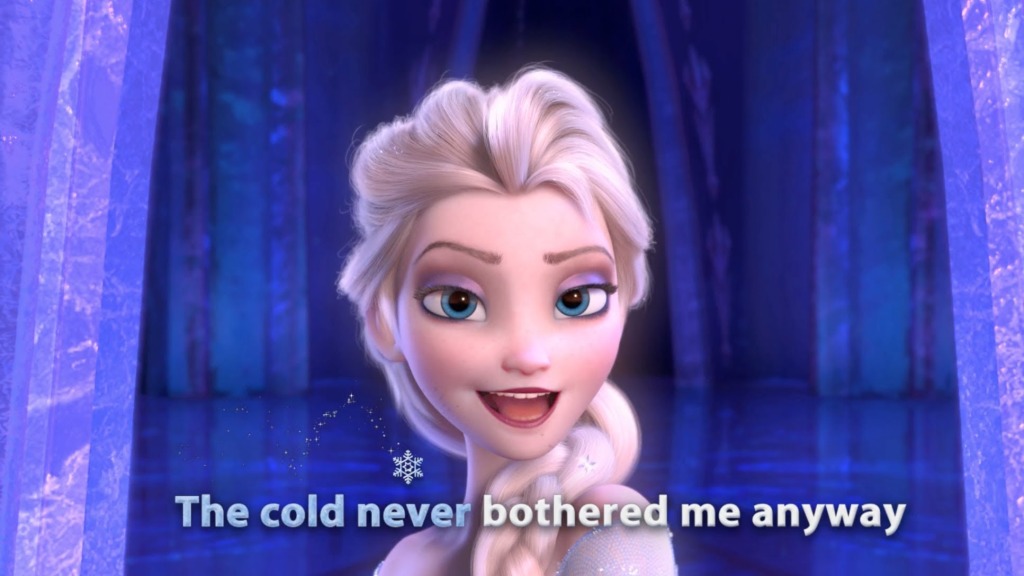 Disney's Frozen sing-a-long played in more than 2000 theatres in America before reaching the UK.  A far cry from the very first sing-a-long, which is rumoured to have taken place in an old people's home in Inverness.  The nurses wanted to involve the old people in an interactive group therapy session and screened Seven Brides for Seven Brothers and gave out song sheets so that everyone could sing along.
"So For The First Time and Forever" we are being asked to watch a film in a different format, in a theatre or cinema packed with families that are being actively encouraged to make noise and sing a long with their favourite characters.
Does this sound like hell?
Certainly not for local economies, the entertainment industry and even the local and online film fancy dress companies, but possibly for parents.  Although it does also sound like it could be a lot of raucous fun.  Oh yes it does!