Construction has seen a monumental growth in recent years and 2017 saw the construction industry start the year off on a high, despite the weaker pound caused by Brexit, upsurging firms' material costs. Technological advancements and the extra weight placed upon sustainability has paved the way for construction companies such as Form Construction to consider alternative construction technology and methods. We have identified four key trends that are set to mark a new era for the construction industry.
More Technology:
The technological boom of the digital age has seen construction industry companies ditch the paper, in favour of construction project management software. Managing entire projects from the beginning to the very end, software for construction minimises risks and comes with increased efficiency, data storage and cost reduction. 2017 will see more and more companies making the switch to construction software. As a result of this, we are also seeing the expansion of construction companies.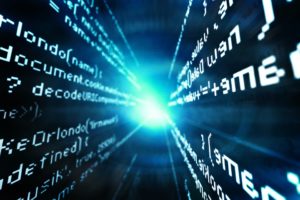 Going 'Green':
It's becoming industry standard for construction projects to 'go green'. The catalyst for this change in the construction industry is the rise in demand for environmentally friendly and energy efficient buildings. Using less energy, 'green' buildings are cheaper to run and there are affordable options available to all construction companies regardless of their project size. A type of building that's going to gain ground until it becomes the 'norm' are 'net-zero' buildings, which recycle all energy used, meaning no energy is wasted. Increased legislation and laws have seen a rise in construction companies going 'green' and 2017 will be no exception to this.
'Smarter' Buildings:
Technology is rapidly advancing and becoming more affordable over time and buildings are no exception to this. With revolutions such as the Internet of Things (IoT), buildings nowadays are becoming more 'intelligent' within construction. Certain functions such as energy and water are automated, which improves sustainability, safety and efficiency for those using the premises. This year will no doubt see a surge in smarter buildings.
Modular Construction:
Modular buildings are those that have been constructed off-site and recent years have seen it gain traction. The benefits of modular construction are plenty; they reduce impact to the original landscape, are cheaper to build and the build times are shorter. With cost and time advantages, it's not hard to see why this method of construction is growing in popularity within the 2017 construction industry.
Are you looking for a construction software company that's on top of key trends for 2017 and beyond? Then look no further than EasyBuild UK, a leading construction project management software company that address all of the operational needs of construction businesses. Need further persuading? Check out their reviews page. 
What do you think of the key trends for 2017's construction industry?