If you want to set up an online shop and start venturing in e-commerce because your customers have asked for it, or you have read that it is the future, or you don't want to be left behind by your competitors; Congratulations, you are about to read the right article.
I'll be sharing how to set up an online store within 60 minutes. The step by step guide will help you through each key aspect required to successfully operate an online shop with the least amount of effort.
Requirements
You need the following to set up your online store:
A specialised eCommerce platform

Products with at least two of the following characteristics:

Is in high demand

Offered at a competitive price

Is a niche

Is made to order/custom made

Is a collectible

Is hard-to-get

Is high-quality

Is high in value / high ticket

Inventory level

High or low

No inventory

Made-to-order

Payment processor or gateway

Clearly defined logistics process

A Facebook page

Name, email, and phone number of;

Family and friends

Customers

Prospects

Marketing plan & Budget
Here are the 8 requirements on how to set up an online store:
A Specialised E-commerce Platform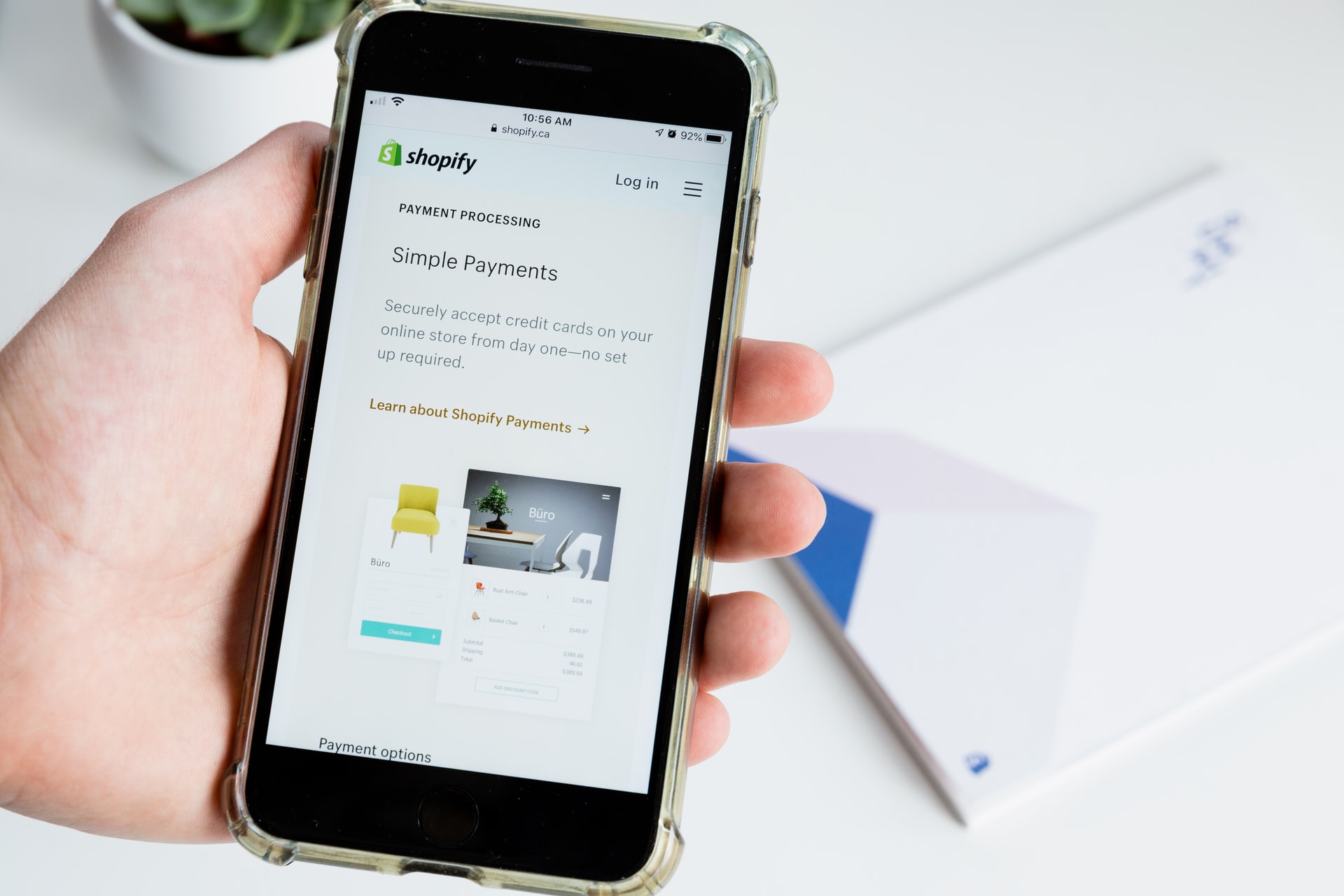 In order to launch a successful online shop, you need a platform as well as a simple website. Online shops and websites look remarkably alike, but they have different objectives, technical needs, and functions. An online shop supports transactions whereas a website provides more of an informational function. 
I recommend Shopify as a platform for your online shop. Although WooCommerce has similar functionalities, Shopify offers a more comprehensive ecosystem that allows you to build a robust online store, whether it's for just 1 product or a store with thousands of items. Their 'Basic Shopify' plan is USD $29 per month. However, you can start on the 14 day trial for free. 
Shopify has the following advantages:
It includes a secure certificate (SSL) that guarantees the safety of confidential data such as credit cards and passwords.

Shopify has a fraud alert system. No online shop is free from fraud, but Shopify helps to minimize the risk.

Support in English is available every day, all year round, 24 hours a day.

Robust and specialized eCommerce infrastructure that guarantees the site will always be operational, regardless of the amount of traffic, transactions or products (from my experience, last year I only had 5 interruptions of service in the whole year).

It has a reliable ecosystem of apps, themes and platform experts. This ensures that companies offering products and services on the platform are reliable and comply with the platform's requirements.
Visit www.shopify.com and sign up to create your Shopify account. You can get access to your online store's backend within 5 minutes.
Products
It is primarily the characteristics of the product itself that determines whether an online store sells can outright or not. The products should be appealing to users in terms of satisfying a need (topmost priority). Other characteristics such as price, demand, healthy price-quality ratio are key characteristics you should consider.
An exclusive bespoke product should be designed to be marketed to people who value exclusivity and are willing to wait a little longer after placing the order. A collector's item should be designed for those who want to hold a piece of history in their hands. You should be able to market the authenticity of the collectors item to appeal to that audience. Niche products are those tailored to a particular market. In basic terms, match market A or buyer persona A with product A.
Regardless, the point is to have products that have the ability to satisfy a need and that people are willing to pay for it online.
Inventory
Depending on the inventory of our online shop, we can have various sales scenarios:
Scenario 1 – "I can deliver now and today":
You must have a minimum stock of each product so you can satisfy customers who are highly interested and are having a sense of urgency to purchase. This applies to products that are in high demand. The goal is to have products on hand for those customers who want them immediately and with fast delivery being a key purchasing influence. 
Scenario 2 – "I'm out of stock": 
We can sell even if our inventory is zero. Although this practice is not recommended by me, I have seen instances where shops contact a buyer, offer them an alternative product (mentioning that the displayed product online is out of stock), and in most cases they accept product B. Then, on a later occasion, they will purchase the item they originally intended to purchase. I need to reiterate that this is a practice I do not recommend because it carries a high risk and can damage your reputation through negative reviews.
Scenario 3 – No inventory
This scenario applies especially when you have a reliable supplier with a very large inventory, that allows you to sell products online without physically owning them. Once the order is confirmed on your end, you have to provide your supplier with the customers delivery address and they would ship the product for you. It's one of the most popular eCommerce models and you can keep healthy margins. The risks would be the same as in the previous scenario, and the solutions would also be similar – with the addition of a refund option.
Scenario 4 – Inventory coming soon
This is an interesting scenario since the customer has agreed and confirmed their preference to wait a set number of days, weeks, or months for their product to be delivered to them. You can add more value or limit the number of units available for purchase, and make the price more expensive. This is ideal for specific types of exclusive products such as designer wristwatches that are limited in production. In most instances, these products get out of stock for some time and the next batch arrives after a new release (and is likely to be out of stock again).
Scenario 5 – on-demand inventory
The products under this scenario go through a production process from the point of sale and are customized. The shops in this section only produce when someone buys and their customers must wait for a certain period of time to receive the final product. The online shop has to have the framework to get these customization details from the customers when they make a purchase.
So you can understand that it's important to plan out a strategy for your inventory in order to sell products. You can either pick one of the scenarios from above or create your own creative model.
Payment receiving method
An online transaction must be fast and secure for both parties. Therefore, you need to be able to accept payment methods that guarantee speed and security. There are several payment gateway providers out there but I would recommend 3:
PayPal

Stripe 

2Checkout
Depending on the needs of your online shop I would recommend you to use PayPal for the start. If you already have a personal PayPal account you can log in to your account and convert it into a business account. You might also need to customize your invoice to the customer, to display the PayPal commission separately. This helps in your business tax calculation each financial year.
Connecting a payment receiving method to your online shop on Shopify wouldn't take more than 10 minutes. Maybe add an extra 5 minutes if you're planning to convert your personal PayPal account to a business account.
Logistics process
Since shipments are not always handled with the best care or in the right hands, you should consider proper packaging for your products. You should protect your product either with a box, bubble wrap or other material depending on the type of product.
The next major step is choosing the logistics company (parcel delivery company) you intend to use and the agreement terms and conditions that you need to sign with them. Don't just look at the lowest price for the shipment, but also the delivery time, the insurance, and the mode of shipment (sea, land and air). This influence the quality of the delivery, i.e whether the goods arrive in perfect condition at the correct address.
None of us enjoy seeing a video on social media showing a customer opening their package and blaming us for something that had nothing to do with us. Unfortunately, if you had to experience any scenario like this, you should talk with the courier and negotiate the terms that they previously accepted. Also, you should claim the price of the shipment that you previously paid.
Agreeing on a logistics process is probably the task which you might have to spend the most time on today. Although all the pricing and information is available online, you need to check on their reviews on social media and have a call if you have specific questions not covered on their FAQ. However, this entire process wouldn't take longer than 20 minutes since Shopify itself offers competitive shipping rates (up to 74% off) through DHL Express, UPS and USPS.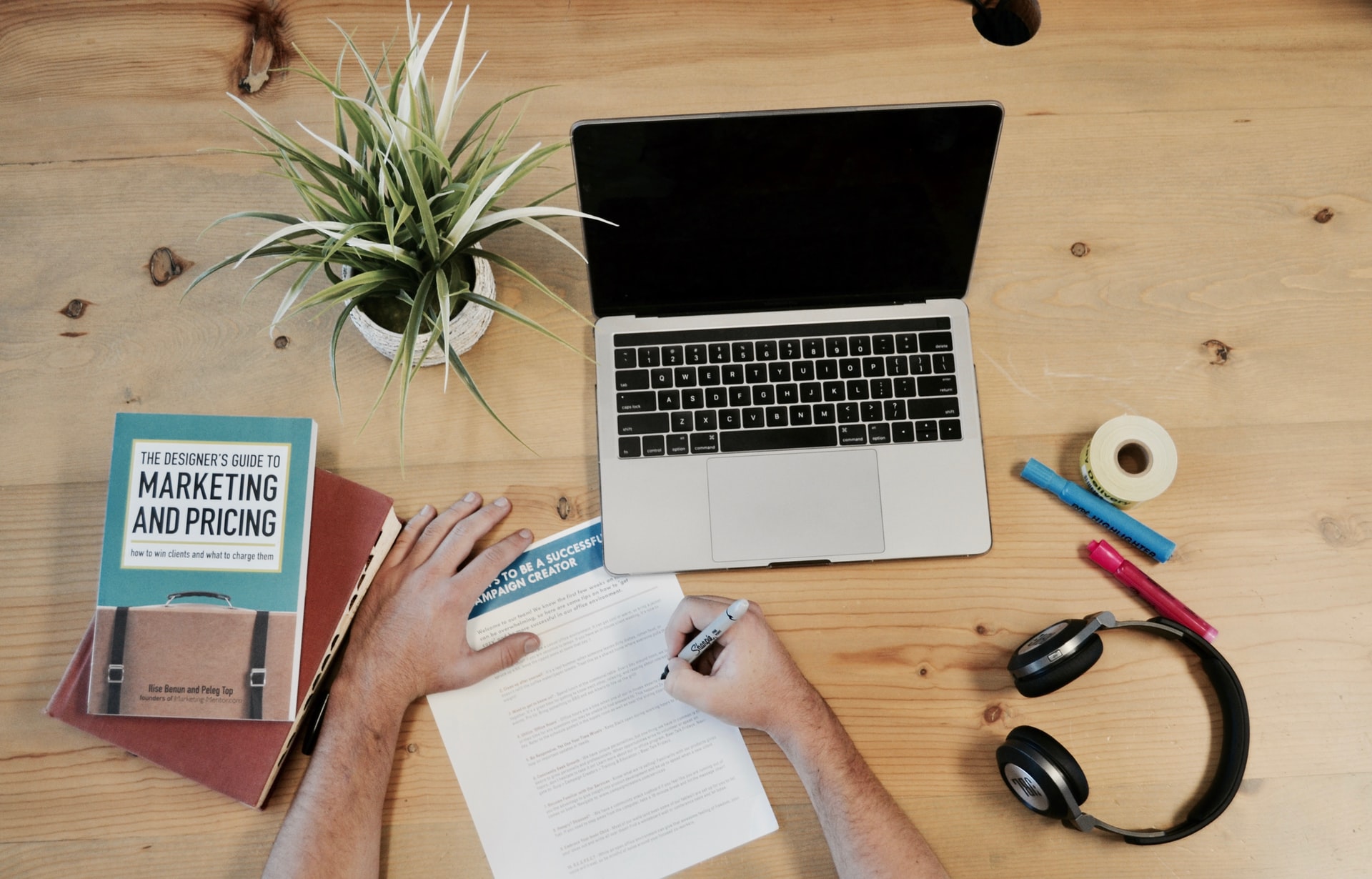 A Facebook Page
You should create a Facebook page and you can do it within 5 minutes. Then connect your website to your Shop section on your Facebook page. The platform (Shopify) helps you to connect your shop with Facebook. Even Facebook will guide you to do that. If you need help, just contact me and I can assist you.
Next, focus on updating relevant content about your products and brand. You can create a Facebook Ad campaign and reach out to a segmented audience. However, I recommend you not to start any paid advertising right away when you're just starting out. Facebook is also a great way of increasing your exposure and creating a community made up of shoppers who buy into the brand you are building. 
Email Marketing
Use email marketing software such as Sendinblue or Mailchimp for the following objectives:
Sign up visitors to your newsletter in a quick and professional manner.

Automate the recovery of abandoned shopping carts and you will recover 3% to 12% of them.

Send out all of your shop's communications (promotions and relevant news).
Do not forget to validate your domain via SPF and DKIM in order for your emails to reach the inbox. If the situation gets complicated, let me know and I'll help you.
Connecting your mailing software to your shop takes less than 10 minutes.
Marketing Plan and Budget
You do understand that after creating your online shop, customers will not magically arrive. So you need to come up with a marketing plan to achieve the below objectives:
Create a monthly marketing plan that will bring you lots of qualified customers.

Move and rotate your inventory, both in your online shop and on the Facebook shop

Position your brand with relevant content and engage with your audience consistently
Depending on your sales target and forecasting, you can come up with a rough estimate on marketing and advertising spend. Usually, I keep it around 5% of my total sales revenue. This step can be considered as a continuous improvement process.
Next, you need to implement new strategies by installing a CRM (free versions available from HubSpot and Zoho). You can then send out weekly promotions, track repeat purchases and reward your loyal customers. Keep measuring, analyzing and improving your efforts and keep doing this consistently.
Start Selling
Here's a short summary for action points for your first online store:
Create a Shopify account.

Specify each product or service in detail and separate them into categories.

You should always have an inventory strategy for your online store.

Register and connect your PayPal account to your online store.

Choose a suitable logistics company to expedite shipping.

Create a Facebook page and connect it with your online store.

Create an account on Mailchimp or Sendinblue and connect it to your online store.
---
You can complete these steps on how to set up an online store and set up your online store within the next 60 minutes. Start selling and benchmark the best-performing competitors to grow continuously. Wishing you success on your new online store.
Got any questions? Leave a comment below.
Or if you're looking for help on your eCommerce site we know that Tillison Consulting is a specialist, in providing a range of eCommerce services such as WooCommerce, WooCommerce SEO, Shopify Shopify SEO and CRO for eCommerce.
Guest Author Details: 
Shiraz Kuwailid is a digital marketing specialist from Sri Lanka. When he's not too focused on creative campaigns and data analysis, he's most probably writing an article to help eCommerce enthusiasts succeed.